Randi Rhodes
A spot-on broad-minded journalist and broadcaster. A true populist she knows the difference between a demagogue and a statesman, preferring the latter. She pursues justice like a heat seeking missile, putting her own reputation on the line for the truth. The Randi Rhodes' Progressive Talk radio show delivers smart, forward, free thinking, entertaining, liberal news and opinion that challenge the status quo and amplifies free speech. She takes enormous pride in her journalistic standards and independence from corporate media allowing her to deliver her message with no strings attached.
Previously broadcast nationally on: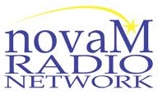 Originaly from Brooklyn, NY

Named Radio Ink's Most Influential Woman in 2007

Most Influential Woman in Radio

Named TALKERS magazine's Woman of the Year (2007)
Received the Judy Jarvis Memorial Award for Contributions to the Talk Industry by a Woman
United States Air Force Veteran
Influential progressive talk radio show host with high
journalistic standards, and in pursuit of the truth.
After working in corporate radio for over twenty years, she has taken her show off the public airwaves and put it on the internet where she is free to express her devotion to her country and its people. ALL of them.
Randi says things that make the establishment uncomfortable. She has been hunted and punished by both the liberal establishment and the right wing lunatics.
The press has referred to her as abusive, hectoring, cocksure, a Goddess, an insatiable mind, the only proven model for how liberal talk might compete nationally, and a barroom preacher.